Mirror Mirror on the wall,
Who's the fairest of them all?
When you gaze into the mirror each day, who greets you in return?

Is she friend or is she foe?
According to a recent (March 2011) survey by Glamour Magazine (ironic?) most women have an average of 13 negative thoughts per day regarding their body.

Think about it—when you and your pals are snapping photos at a fun event, do you immediately check the LCD display to see if you looked "good"? Do you demand that your friend delete the picture if you don't?

When you pass by large shop windows, do you check your reflection, zoning in specifically on those "trouble spots" that you constantly fret about?

Do you pull and tug at your skin every morning, wondering what just a little "nip and tuck" would do?
Let's face it: We are our own worst enemies.

And all of that negativity is bound to add up -often with unhealthy consequences.

There is plenty of research out there connecting negative body image to stress, depression, anxiety, high blood pressure, eating disorders and more.

In effect, a negative body image can lead to--well, a negative body.
The Evil Queen in Snow White may actually have had the right idea (sort of).

But whereas she had a magic mirror to boost her ego on a regular basis, we only have ourselves.

It's up to us to provide the "magic."
I've seen a lot of blog posts lately by mothers wanting to instill a positive self-image in their young daughters.

I would agree that in this world of constantly streaming media pressure, the message of self-acceptance is of utmost necessity. Often times the best method of teaching is modeling.

And while I don't have daughters of my own, I am a role model to my students—a job I take very seriously.

What messages am I sending them?
Ask yourself: How many times did you criticize yourself today?

And what good did it do? Probably none.

I'm not perfect, not in any sense of the word, but I am pledging to make a conscious effort to not think or speak ill of myself.

Life is far too short for that kind of pessimism.

And at the end of it all, I know I'll regret having spent so much time on such silly scrutiny, especially when I could have been enjoying this wild journey and the skin I'm in.

Today's Gratitude List:
refreshing glasses of ice water

Burt Bee's Extra Energizing Citrus and Ginger Root body wash

Tobie, an inspirational teacher and friend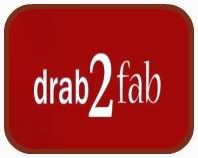 blog hop at Diminishing Lucy!