Happy Thursday, Everyone! For this weeks bevvy, I decided to try something I found on Pinterest a while back. This vegan-friendly (I'm not vegan, but have several friends who are) drink was such a cool refreshing treat, I had to post it. Even the hubby, who rolls his eyes at my kitchen "experiments" thought it was tasty!
Pretty simple: Pour chai tea into ice cube tray and freeze. Add 4-5 chai cubes to 2 cups of sweetened or original almond milk and viola! To make it even easier, I used pre-made sugar free Chai from Oregon Chai.


Not only is this drink dairy-free, it's also low-cal and (because I used the sugar-free chai) low carb. And it's YUMMY!
For the original recipe, check out this link to
SheKnows
.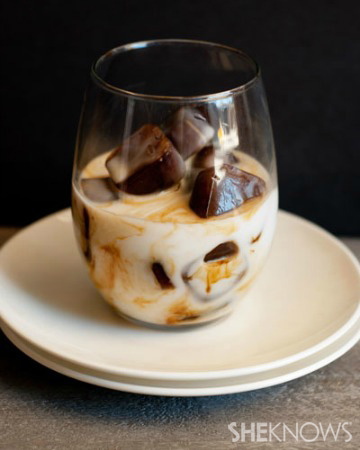 Bottoms up!
-Niki